Expert HVAC Solutions Ltd.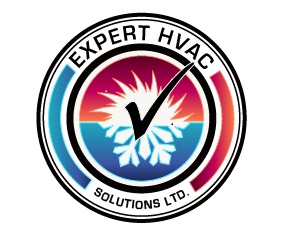 Booth: 607
1112 40th Ave NE
Unit 5
One thing is immediately obvious to anyone who walks through our doors "Our Team at Expert HVAC put our customers and quality of our work above everything else. Whether it's the complete installation of a whole new heating & cooling system, the replacement with a new Air Conditioner, Furnace or simple repair Expert HVAC employees aim to achieve maximum satisfaction at every customer interaction. Our roots run deep in the HVAC industry. Serving the Calgary and surrounding area for 10 years with over 10,000 installations and growing for the Calgary and surrounding areas. Expert HVAC Solutions Ltd. is a Calgary based Heating and Air Conditioning company.
We were established in 2008 by Terry Tetz, who brings with him 35 years experience in the heating and air conditioning industry for New Homes, Multi-Family Developments, Renovations on established homes. Terry is one of the Calgary's leading experts. Our management team brings forth the expertise and knowledge that will make your homes heating & cooling system installation quick, easy & trouble free! We are committed to, and pride ourselves on quality workmanship and service. Big project or small, you get the same commitment of a job well done. Our staff is fully trained to handle any job. Right from the friendly staff in our office to the installer/technician that comes to your job site, everyone is committed to you.
Our location in central north east Calgary offers a showroom so you can comfortably choose the type of system you want and can see the options that are available. Our shop is equipped to make custom sheet metal needed as required. We are conveniently located just off of McKnight Blvd and Deerfoot Trail. Expert HVAC Solutions Ltd. Is committed to safety, and we are a member of the ASCA with our COR recognition. We are also members of SMCAA, Merit Contractors Association and the Better Business Bureau.