Temple Gardens Hotel & Spa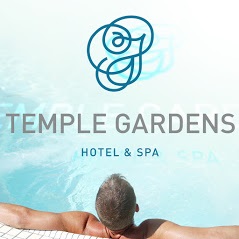 Booth: 553
24 Fairford Street East
Temple Gardens Hotel & Spa is located in historic downtown Moose Jaw. Temple Gardens Hotel & Spa is the ultimate Saskatchewan escape. Come for a soak in Canada's largest therapeutic geothermal mineral water pool. The naturally warm waters in this indoor/outdoor rooftop pool are pure relaxation for weary muscles and sore joints.
Your ideal retreat.
After an afternoon poolside, stroll back to your room in our signature bathrobe. Enjoy fine dining onsite or a drink in the lounge before calling it a night. All our 181 rooms and suites are more spacious than a typical branded hotel, featuring crisp while linens and a range of premium entertainment channels all in HD.
Meeting rooms
Temple Gardens Hotel & Spa in downtown Moose Jaw is the ideal setting for corporate meetings, conferences, weddings and events from 14 to 220 people. In historic downtown Moose Jaw Plan you can plan your next meeting or celebration at Temple Gardens Hotel & Spa in a great downtown location. From Temple Gardens you can enter Casino Moose Jaw without stepping outside, or you can walk to shops, restaurants, museums and galleries. A large city park is across the street and the popular Tunnels of Moose Jaw attraction is within a five-minute walk.