Official Show Painters
CertaPro Painters has been beautifying Calgary and area for decades. Experienced in residential and commercial interior and exterior painting projects, we offer complimentary quotes plus a written warranty, a detailed proposal, free color consultations and quality brand name paint. Our painters are dedicated to our vision of excellent customer service, because at CertaPro Painters, painting is personal!

www.certapro.ca
Gioia Interiors
GIOIA INTERIORS is a boutique design firm based out of Calgary,Alberta but serves all Western Canada. We specialize in residential and hospitality design but take on projects of all sizes. From full home renovations to room updates, Gioia will help each client navigate through the overwhelming process of creating a cohesive design, selecting finishes, and adding the final touches. Each of our designs flourishes from collaboration and getting to know each client on a personal level.We pair this with a 15-step design process to ensure functional designs, consistent outcomes and an improved quality of the space. This is the recipe for achieving an interior that reflects the personality, taste and lifestyle of each unique client. We rely on experience, expertise and integrity to complete projects on time, on budget, and with consistently pleasing results.

www.gioiainteriors.com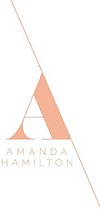 Amanda Hamilton Interior Design
Founded in 2009, the studio of Amanda Hamilton Interior Design has become one of the most sought after in Western Canada. Located in Calgary and Vancouver, the studio holds a diverse design portfolio in both the residential and commercial markets. Projects range from custom built homes, to large-scale renovations and commercial projects; the common goal is to always capture the character of the homeowners or resonate with users through thoughtful storytelling.

www.amandahamiltondesign.com

R
evision by Stepper Homes
Revision by Stepper Homes is a renovation company serving Calgary & surrounding areas. Our services cover home, bathroom, kitchen, and basement renovations. We focus on transparent pricing, quality workmanship and attention to detail. We are dedicated to creating partnerships with our customers, making your project goals a reality, and ultimately, improving your quality of life!
https://www.wearerevision.com/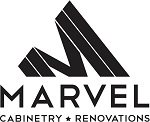 Marvel Cabinetry + Renovations
Family owned and operated out of Calgary Alberta, Marvel Cabinetry is a high-performance cabinet supplier that provides design, supply and installation of cabinets for industrial, new home, infill and renovation services. We're committed to providing a solid (made-in-Canada) cabinet courteously, on-time and on-budget. Marvel Cabinetry is invested in collaborating in the design and construction of your vision to ensure the full comfort and enjoyment of your space for years to come.
www.marvelcabinetry.com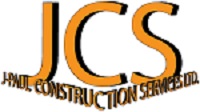 J-Paul Construction Services
J-Paul Construction Services Ltd. was established in 2015 by owner and red seal carpenter JP Blanchard. We are a Calgary based general construction company specializing in everything from full home renovations, to concrete work, decks and fence, and structural concrete solutions. With over 13 year of construction experience, we approach each project with a personal touch. We stay involved in every step of construction so that our clients can be confident and at ease with the process.

www.j-paul.ca

Home Sweet Home Solutions
Founded by Laurie-Anne Bulmer, Home Sweet Home Solutions is committed to creating customized, affordable solutions for you.
We provide our clients with answers and solutions to their home staging, estate sale, and downsizing needs while alleviating the stress that comes with dealing with the unknown and the many small details that can leave you feeling paralyzed.
We work diligently for our clients and are committed to getting the highest return for your property and belongings through home staging, estate sales and on-line auctions, while taking care of the details along the way.
www.homesweethomesolutions.ca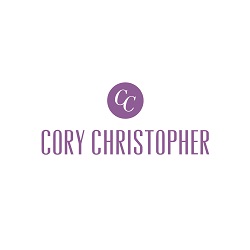 Cory Christopher
Cory Christopher is rooted in bold creativity: dreaming big, seeking out new possibilities, and taking intelligent risks to deliver stunning results.
Offering clients a breadth of expertise that spans events, weddings, florals, interior and merchandise styling and landscape design, along with a willingness to create that which does not yet exist, Cory Christopher does not merely decorate a space - we carefully articulate a visual story, elevating each experience to new heights.
Cory and his talented design team love to share smart design tips and fun project ideas that encourage everyone to craft a more beautiful life, hosting countless workshops, pop-up shops and special events, in addition to regular media appearances & presentations.
Outside the Shape
Established in 2016, Outside the Shape is a Calgary based boutique curating unique, artisanal goods created by artists throughout Canada.
With an emphasis on small batch and handcrafted, OTS strives to create a culture of creativity, working directly with the artisans themselves, as well as hosting a wide variety of workshops and events for the community to develop new hobbies and skills.
With a knack for the celebrating the small details and championing Alberta-based small business, OTS is excited to be part of the Calgary Fall Home Show for a second year, inviting you to think Outside the Shape.

www.outsidetheshape.com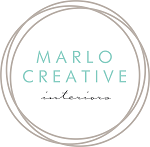 Marlo Creative Interiors
Is your home letting you down in the style department or do you have a new build or renovation coming up?
Marlo Creative Interiors provides interior design services in Calgary and surrounding communities creating fresh, comfortable and inviting interiors for everyone. Whether you are looking for a complete renovation or a simple room makeover, call today to learn more about how Marlo Creative Interiors can help you transform your space.
www.marlocreative.com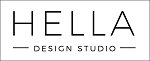 Hella Design Studio
Hella Design Studio is devoted to creating spaces that inspire, support and uplift people so they can thrive in their daily lives. Hella boasts extensive experience in the design industry with a portfolio of residential and commercial projects, ranging in size and scale. The studio finds particular joy in doing renovations, which allow them to dream up new ways of experiencing the built environment. We are a full service Interior Design Firm that can take your project from concept every step of the way through until it is completed!
www.helladesignstuidio.com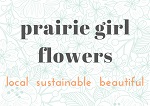 prairie girl flowers
prairie girl flowers is the creation of Becky Feasby. Becky is a passionate gardener-florist who creates natural arrangements centred on the vibrant colours and textures that make up life here on the Prairies.
We take great care in selecting materials for our florals and use as many locally sourced products as possible, in an effort to reduce waste and cut back on the use of plants and flowers that need to travel long distances to reach us in Calgary. We are dedicated to the seasonal flower movement and love collaborating with farmers, growers and creatives in our community.
Sometimes slowing things down can reveal beauty that we didn't even know was there. And that is what prairie girl flowers is all about.
www.prairiegirlflowers.com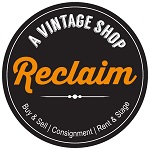 Reclaim to Fame Vintage
What is old always comes back into style! Don't miss Reclaim to Fame's display of an artfully curated collection of affordable and authentic mid-century, vintage and retro furniture that captures the best style from the 50s , 60s and 70s. Save the earth, buy vintage!
www.reclaimtofame.ca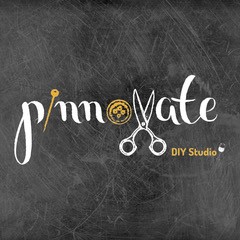 Pinnovate DIY Studio
Pinnovate is Canada's first Pinterest inspired DIY Studio. They carry a selection of over 60 DIY projects which can be created on site. Specializing in bridal showers, corporate events, as well and children's art programs and camps, they also house a full restaurant and bar which features many local Calgary brands. In addition to their studio space, they offer off site DIY workshops at large scale venues for clients and their guests. They have been featured in Avenue Magazine, AFCI Global Magazine, as well as CBC radio, CTV morning Live, Global morning as well as many other media outlets.
www.pinnovate.ca

As the TELUS PureFibre network rapidly rolls out across Western Canada, TELUS created a condo-sized concept home to show Canadians what will be possible when homes are connected at light speed. The TELUS Future Home – now on display at the Calgary Fall Home Show – showcases some of the most cutting-edge home technology on the market today and provides a sneak peek at the smart-home innovations of tomorrow.