OFFICIAL HARD COPY TICKET SPONSOR

RenovationFind.com protects homeowners from "bad contractors." RenovationFind.com is a free online directory of contractors, renovation companies and suppliers that have been rigorously vetted and are continually monitored for financial and legal clearance. RenovationFind Certified companies share in our vision to change the industry and restore consumers trust. RenovationFind.com eliminates the stress of renovating by providing consumers with listings of home renovation companies they can trust. Learn more at www.renovationfind.com.

Want to save money and get GREAT deals with GREAT companies on your next renovation? RenovationFind members can save up to 35% on their renovation projects! See all the companies you can save money with at www.renovationfind.com/deals.
Please visit us in booth#427.
---
OFFICIAL REMODELING SPONSOR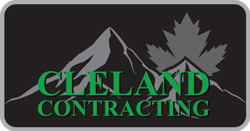 Cleland Contracting is your trusted Carpentry & Renovation Specialists. We are a General Contractor in Calgary that was established in 2014. We are a local family based company, with our owner Chris Cleland having over 15 years in the renovation field.
Customer service and satisfaction is our reputation. Our attention to detail and pride in our work is unmatched in the industry. Our exceptional quality and cleanliness at the job site has made Cleland Contracting the success it is today.
We work closely with all our customers to ensure we meet and exceed all their expectations and most importantly bring their ideas to life. If you are unsure of exactly what you are looking for, we are happy to help suggest and design ideas that will work not only with your renovation but within your budget.
---
OFFICIAL PAINT SPONSOR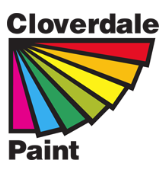 Cloverdale Paint has had a special relationship with its customers ever since the company was founded in 1933. That relationship was built on commitment to exceptional quality and superior customer service. From humble beginnings on a farm near Cloverdale, BC, we've grown into one of North America's largest regional paint and coatings manufacturers. With over 165 corporate stores and independent authorized dealers across western Canada, Cloverdale Paint serves the needs of all customers looking for exceptional quality and service. From Home Owners through to Professional Painting Contractors and Industrial Applicators, Cloverdale Paint has all the paints, stains and coatings - along with friendly and professional advice - to satisfy the most challenging painting projects.
---
OFFICIAL MATTRESS SPONSOR

Sleep Country is Canada's leading omnichannel specialty sleep retailer with over 285 locations and growing. We are dedicated to awakening Canadians to the power of sleep, enabling healthier and happier lives. With over 25 years of sleep expertise, our Sleep Experts have helped millions of Canadian's get better sleep by listening to their needs, and matching them to their personalized sleep solutions. We have everything you need for the ultimate sleep including the largest assortment of brand name mattresses, premium pillows, cozy duvets, adjustable lifestyle beds, luxury sheets, and so much more.
sleepcountry.ca | @SleepCountryCan
---
BATH FITTER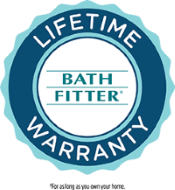 Give us a day and we'll give you a tub you love!
Bath Fitter makes renovations easy. Celebrating 35 years, we're pioneers and industry leaders since 1984 and experts in bath remodeling. We measure, manufacture, and install custom fit acrylic solutions combined with world class service!
Our factory trained, certified and insured technicians will complete your installation in Just One Day, with no demolition and no mess! Bath Fitter is less expensive than a conventional bathroom remodel and backed by our lifetime warranty.
Isn't it time you had the beautiful bathroom you deserve?
Contact us for a free in-home estimate today:
Southern Alberta | 403-879-1902
https://www.facebook.com/BathFitterCalgary
Northern Alberta | 587-404-0907
https://www.facebook.com/bathfitteredmonton
---
OFFICIAL SHOW PAINTER

CertaPro Painters has been beautifying Calgary and area for decades. Experienced in residential and commercial interior and exterior painting projects, we offer complimentary quotes plus a written warranty, a detailed proposal, free color consultations and quality brand name paint. Our painters are dedicated to our vision of excellent customer service, because at CertaPro Painters, painting is personal!
---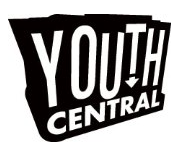 Inspiring, engaging and celebrating youth through community participation. Youth Central envisions a society where all youth participate in shaping a vibrant community. This vision is based on the firm belief that young people who experience involvement and philanthropy at an early age grow up with an ongoing sense of responsibility. Through various initiatives, Youth Central provides youth with the opportunity to volunteer, serve on steering committees, voice their opinions to business leaders and politicians, learn about diversity in their community and serve on a youth foundation.
---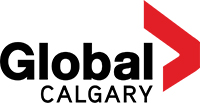 Global News offers Canadians from coast to coast a host of news and information - from breaking news in their community to deep engaging content that puts complex world issues in perspective. Our 12 local newsrooms provide up-to-the-minute community-based news, weather and information, while our national coverage features stories, analysis and deep, engaging content about issues in Canada and abroad.
---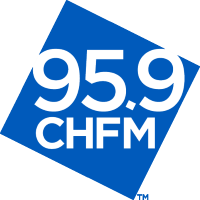 95.9 CHFM plays Today's Best Music all day, every day and is Calgary's At Work Station, feature the No Repeat Workday from 8a-5p. That means you'll hear the biggest hits from today's best artists without that annoying repetition while you work. Great songs from Adele, P!nk, Bruno Mars, Ed Sheeran, Maroon 5, Ellie Goulding, Katy Perry, Jason DeRulo, Weeknd, Justin Timberlake. Your morning starts with Mookie & Billie Jo... they're fun, easy-going, really plugged into Calgary, with lots of Today's Best Music to get you going.
---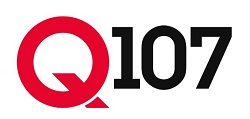 Q107 GREATEST HITS 70's, 80's, 90's is "YOUR" rock music. We deliver a unique blend of the greatest rock and roll hits from the 70's, 80's and 90's reflecting the attitudes and lifestyles unique to Calgarians. While maintaining our classic rock roots, we have expanded the playlist by 100's of hits from artists who defined those decades. You will hear music from bands like The Rolling Stones, The Who and Led Zeppelin mixed in with The Police, Genesis, Van Halen, Guns N' Roses and a splash of retro sounds featuring The Clash, Duran Duran and The Talking Heads.
---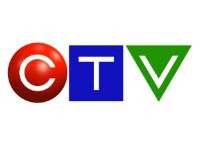 For more than half a century CTV Calgary has been a leader in news and entertainment. With over seven hours of local news each weekday, as well as the best entertainment programming, CTV Calgary has deep roots within the communities of Calgary and Southern Alberta. CTV Calgary is part of Bell Media, Canada's premier multimedia company with leading assets in television, radio and digital. Bell Media is owned by BCE INC. (TSX, NYSE: BCE), Canada's largest communications company.
---

Take a look through the best real estate sections in the country - the Herald's weekly New Homes, New Condos and Recreation and Investment Properties sections. Their fresh and engaging look entices everyone from first-time buyers to estate home seekers, with up-to-date information on everything from new communities and new projects, to exciting show homes and real estate trends. Or check us out online at www.calgaryherald.com/homes
---

770 CHQR is keeping Calgarians informed and delving deeper into the topics with News/Talk/Sports. Over the last 52 years, 770 CHQR has catered to listeners who want to be educated and informed on an ongoing basis with local, national and international news, sports coverage, weather, traffic, business information, and quality talk shows on today's issues. 770 CHQR is a foreground medium that delivers engaging, lively, provocative and locally-based opinion and information to an attentive listening audience.
---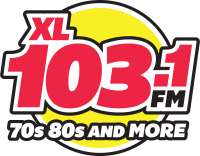 XL 103, playing all your favourite songs from the 70's & More! Home of Don, Joanne & The Coach weekdays from 5:30 - 9am!
---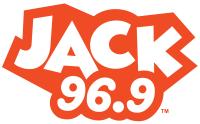 96.9 JACK Playing Whatever! Whenever from great artists like Def Leppard, Madonna, Bon Jovi, Coldplay, Queen, The Beatles, U2, Duran Duran, Collective Soul, Journey, David Bowie... and pretty much everything in between! Start your morning with Dominik, Kelly and Donnie! Guaranteed laughs, contests (free stuff), useless trivia and a whole bunch of "we have no clue what's gonna happen next." Then keep your day going with epic variety! It's all on one radio station.
---

Country 105 is a station rooted in the fundamentals of family, community, and country music. Regardless of age, income, lifestyle or gender, if you are a fan of country music, there is only one FM country music station in Calgary for you, Country 105. Country 105 is Canada's most awarded Country Music Station with a history spanning over 3 decades, and has surpassed the "Community" station in the Calgary market with one of the largest exclusive, and loyal audiences.
---
Thank you to our sponsors & partners