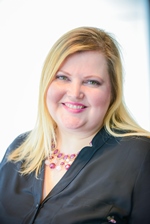 Jodi Vereschagin
Exhibit Sales Consultant
Companies A-E
Phone: 403-253-1177 ext: 208
Toll Free: 866-941-0673 ext: 208
Email: JodiV@mpeshows.com
In the Biz: 2 Years

Bio: Jodi sells booth space for the Calgary Home + Garden Show, Calgary Fall Home Show and Calgary Renovation Show. Prior to joining Marketplace Events Jodi spent 4 years as an Inside Sales Rep for a Plastics Distribution Company. She has extensive experience in sales, retail management and customer service. She is proud to be the President of an non- profit organization which helps to build school playgrounds.

Exhibitor Tip: You have one opportunity to make a positive first impression. So, make sure the visual impact of your booth represents you and your company. Your booth should be bright, open and welcoming to your target audience. Make sure to always greet your audience with a welcoming attitude as this will go a long way in helping build your business successfully.

Get A Booth Quote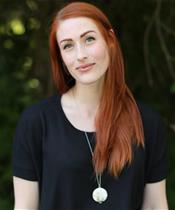 HAYLEY HALL
EXHIBIT SALES CONSULTANT
COMPANIES F-P, #'S
Phone:
403.253.1177 Ext: 203
Email:
HayleyH@mpeshows.com
In the Biz:
Newbie
Bio:
Hayley sells booth space for the Calgary Home + Garden Show, Calgary Fall Home Show and Calgary Renovation Show. Prior to joining Marketplace Events Hayley worked as an Inside Sales Consultant for an online advertising company, managed a non-profit organization for female progression in snowboarding, and worked as a Buyer and Manager for a local retail store. She has extensive experience in sales, retail management and customer service. Holding a Diploma in Events and Promotions Management, Hayley is a brand ambassador for Salomon Snowboards and 686 Outerwear.
Exhibitor Tip:
You are only as successful as your marketing. Make sure your current customer base knows you will be exhibiting with us through digital or printed collateral! Send out emails, include a flyer with all purchases leading up to the show, or run show specific promotions. Your competition is across the aisle, what can you do to be the best choice for your customers?
Get A Booth Quote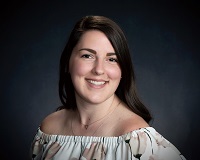 Jayme Sander
Exhibit Sales Consultant
Companies Q - Z
Phone: 403.253.1177 ext 206
Toll Free: 866.941.0673 ext 206
Email: jaymes@mpeshows.com
In the Biz: Newbie
Jayme currently sells booth space for the Winnipeg Home + Garden Show and the Winnipeg Renovation Show, as well as helping the Calgary team sell booths for the Calgary Home + Garden Show, the Calgary Fall Home Show, and the Calgary Renovation Show. Jayme graduated from Marketing at Mount Royal University in April 2018 and has lots of experience in customer service in the retail, service, and travel & tourism industries. She has also worked with Marketplace Events in the past by volunteering and helping in the Show Office during the events.
Exhibitor tip:
create an inviting space in your booth! Keep it clean, don't block off the front, and create an incentive for consumers to visit your booth. With unique displays and interactive components, they will be more intrigued to ask you questions about what your business has to offer.
Get a Booth Quote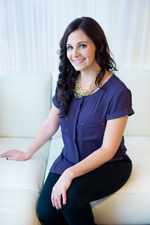 Casey Matulic
Senior Sales Consultant
Currently on Maternity Leave
Phone: 403.542.1649
Email: CaseyM@mpeshows.com
In the Biz: 7 years

Bio: Casey sells booth space for the Calgary Home + Garden Show, Calgary Fall Home Show and the Calgary Renovation Show. Prior to joining Marketplace Events Casey has worked for a non-profit organization as well as spent over 5 year working in the events/hospitality industry. Casey received her post graduate certification in Events Management and Diploma In Sales & Marketing in Ontario.

Exhibitor Tip: The visual impact of your booth and signage are possibly the most important aspects of any trade show display. A general rule of thumb for signage? When someone looks at your display, they should be able to tell within four seconds who you are, what you do, and what problem you are solving.

Get A Booth Quote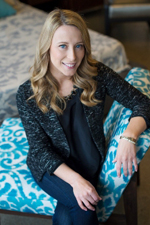 Micheline Picot
Show Manager
Phone: 403.253.1177 ext 205
Toll Free: 866.941.0673 ext 205
Email: MichelineP@mpeshows.com
In the Biz: 10 years

Bio: Micheline Picot is responsible for coordinating and executing several features at the Calgary Fall Home Show, Calgary Renovation Show and Calgary Home + Garden Show, such as the Home and Garden Stage and helps with many of the administrative and logistical tasks like the content for the website, signage and budgets that allow the shows to come together. Prior to joining the team, Micheline spent her time in the land development industry, after earning her History degree in the east coast.

Design Tip: Don't forget to create contrast! Keep your interiors from looking dull by using contrast in a variety of ways, such as with colour, texture and lighting.

Get A Booth Quote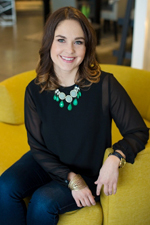 Teri Salazar
Group Manager, Alberta
Phone: 403.253.1177 ext 200
Toll Free: 866.941.0673 ext 200
Email: TeriS@mpeshows.com
In the Biz: 11 Years

Bio: Teri Salazar is the Show Manager for the Calgary Home + Garden Show and the Calgary Fall Home Show. Prior to becoming a Group Manager for Alberta Teri was the Show Manager for all Calgary Home Shows and Sales Manager for the Alberta home shows before that.

Before joining the team, Teri held positions with Corus Entertainment and Northlands Park and has extensive experience in sales, marketing and consumer events.

Get A Booth Quote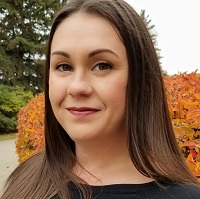 Marie Young
Operations/Show Administrator
Phone: 403.253.1177 ext 201
Toll Free: 866.941.0673 ext 201
Email: mariey@mpeshows.com
In the Biz: 2 years

Bio: Marie fills the role of Show/Office Administrator. Prior to joining the Marketplace Events team she helped produce one of the largest trade show in North America, the Global Petroleum Show. In her spare time you might find Marie sitting at her piano, singing at events or planning parties. Marie has an extensive background in the Administrative and bookkeeping fields and is a welcome addition to the Calgary Team.

Exhibitor Tip: SMILE! Smiling means that you are approachable. No one will pursue a conversation with you if you look uninvolved and if you are not enjoying yourself.

Get A Booth Quote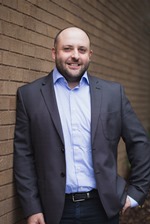 MARTIN EGLI
Regional Sales Director
Phone: 403.253.1177 ext 233
Toll Free: 866.941.0673 ext 233
Email: MartinE@mpeshows.com
In the Biz: 10 years

Get A Booth Quote
*We have moved to a new suite on the third floor*

Marketplace Events, LLC
Macleod Place II
306, 5940 Macleod Trail SW
Calgary, AB T2H 2G4

Phone: 403.253-1177
Toll Free: 866-941-0673
Fax: 403-253-7878
www.marketplaceevents.com
For media inquiries, please contact:
Erica Huculak, Marketing Manager, EricaH@mpeshows.com

For social media inquiries, please contact:
Thea Scrimger, Social Media Manager, TheaS@mpeshows.com