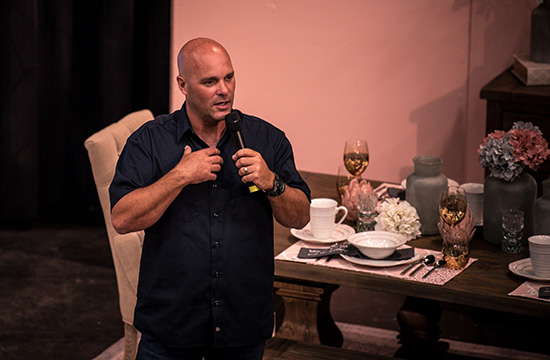 HGTV Canada Main Stage presented by the Calgary Herald and DESIGNED BY NEELAM INTERIORS
Expert advice for every home! Straight from the industry's top home + design talent on the Main Stage, get a crash course in creating the ultimate pad from must-see presenters including HGTV Canada's Bryan Baeumler. By the end of it all, you're certain to have everything you need to live and entertain in equal style - design know-how included.
Bryan Baeumler, HGTV Canada's Island of Bryan
Presented by Pete the Plumber

Anshul Ruparell, Properly
Helen Youn, Certified KonMari Consultant
Kathy Yuen, Phase One Design
Jamie Banfield, Jamie Banfield Design
Dayle Sheehan, Dayle Sheehan Interior Design
Neil Harding, Sleep Country
City of Calgary
CLICK HERE FOR FULL BIOS AND HEADSHOTS!
Designed By: Furniture Provided By:
Sponsored By: Presented By: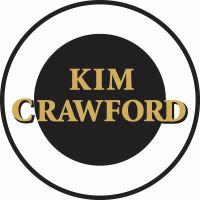 KIM CRAWFORD EXPERIENCE
The Kim Crawford Experience brings forth the discovery of their wines to the Fall Home Show! In their curated space, you can immerse yourself in the design inspired by each wine – the flavour, texture, aroma, and essence of each wine is brought to life by the contemporary and chic vision of Canadian designer Amanda Aerin. In partnership with Amanda, we encourage you to come and Step into the Tropics, Whimsy, Elegance, the Orchard, and the Night with Kim Crawford. To make this a truly multi-sensory experience, there are complimentary samples while you explore.

FOOD TRUCK EATERY
Don't forget to bring your appetite. Roll over to the south entrance of the BMO Centre and find your favourite YYC bites on wheels. The Food Truck Eatery brings you Calgary's best grub to grab and go. Chow down on the best driving diners like Wilk's Booth, Shogun Teppanyaki, Savino Pizzeria and Happy Fish. Your only challenge will be which one to try first!
Small Space - Maximum Style, designed by WW Design Studio
Dealing with downsizing? Going from a large family home to an apartment or condo can feel like a design disaster. This fall, get inspired to maximize the use of any small space, all without sacrificing style with new Show feature Small Space - Maximum Style. While this space may be on the smaller side, this design by WW Design Studio is larger than life! Bonus: compact spaces tend to be more energy-efficient and reduce your carbon footprint. This space will also showcase some eco-friendly solutions to help you be on your way to reducing waste.
Designed By:

Zero Waste Living Products Provided By: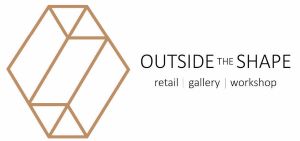 OUTSIDE THE SHAPE
Get creative and curate your home at this boutique space from one of Calgary's favourites, Outside the Shape. Inside this perfectly designed spot, you can shop locally crafted home goods, beauty products and more.
Avenue's Made in Alberta Awards Showcase
See the finalists in Avenue's first-ever Made in Alberta Awards furnishings and home décor category. With artisanal makers across the province creating amazing wares, buying local has never looked better. Albertans love supporting local businesses and this showcase highlights some of the best.


A modular footprint designed to showcase, collectively and individually, TELUS' best-in-class Entertainment, Smart Home and Health product innovations.

Interactive and inviting, each section of the footprint engages guests with TELUS' trademark friendliness. Highlights include the Entertainment zone's Optik TV Trivia, our world-class Smart Home feature showcase, and the life-sized Babylon by TELUS Health doctor consultation.

Whether experienced holistically or deconstructed for more contextual relevance, the TELUS Superiority Hubs are a family-friendly experience as much as they are a comprehensive display of TELUS' ever-evolving product suite.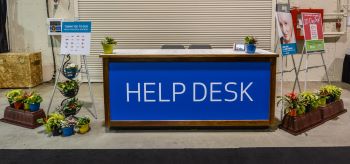 HELP DESK
Get the most out of your visit with a trip to the Help Desk at the Hall B entrance where you'll get insider tips from staff, there to help you navigate the show and point you in the right direction to tackle all your home improvement tasks. Whether your stuck with wall-to-wall carpeting or dreaming of blowing out that wall for an airy open-concept space, you'll get all the assistance you need - after all, asking for help is the first step to success!