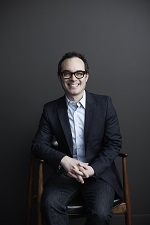 Tommy Smythe, Designer and TV Host
Tommy Smythe's contagious enthusiasm and fun-loving approach to decor and renovation have made him a favourite in the world of international design. With a career spanning more than 18 years, Smythe has left no stone unturned as he has worked to spread his message of practical and beautiful design across Canada and USA.

His work, alongside Sarah Richardson on HGTV Canada and US in several series including Sarah off the Grid, Sarah's House, design inc, and Sarah 101 as well as his frequent guest spots as design expert on The Marilyn Denis Show have brought his singular style and wit to an ever-expanding audience across North America. Known for his love of mixing fine art, vintage, antique and modern furnishings, Smythe always pulls together his concepts with a cutting-edge colour sense and never lets design feel too serious. "If it's not fun, it's not worth doing!"

His own show, Canada's Next Designer premiered in October 2016 on Bell Media's new lifestyle network GUSTO to rave reviews. He also hosted Great Canadian Homes, a one-hour documentary on HGTV Canada in June 2017. Tommy is currently filming Where To I Do? For Bell Media when he is helping couples create their dream wedding by hunting down and dressing up their perfect wedding venue.

In addition to his numerous television appearances, off-camera, Smythe maintains an international portfolio of private residential design projects, is a regular presenter at design shows across North America and is a regular contributor to Canadian House and Home Magazine.

Authenticity, integrity, quality and craft are the focus of his work for private clients as well as the content he delivers through his speaking engagements in Canada and the US.

Presentation Topic: Secrets of a Serial Stylist
Tommy's take on how to achieve magazine-worthy design style in any home will inspire you to run home and see your interior space through new eyes!
His time-tested approach to design will help you make the most of what you have while navigating the current trends and making sure the results are timeless, beautiful and altogether YOU!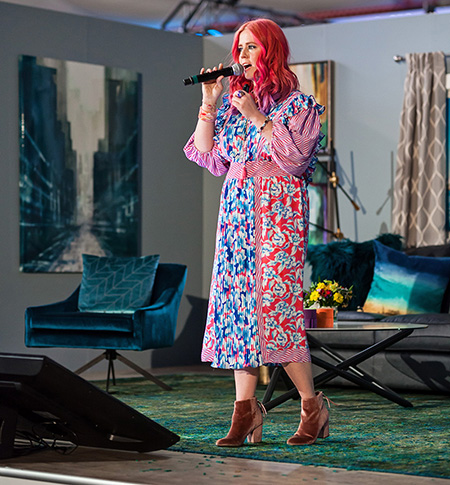 TIFFANY PRATT, HOST OF HGTV CANADA'S HOME TO WIN
Tiffany's vibrant and multifaceted design philosophy transforms people, objects and spaces. Her trademark hair, big energy and hands-on approach make her unforgettable. She is always ready to create and invent with a client's needs top-of-mind. Tiffany started her career in fashion and beauty in NYC but found great love teaching children art. Her passion for transformation is the foundation of her business, making her a go-to designer, stylist and maker. She has a unique gift to see the exquisite in the unexpected which is reflected in her book This Can Be Beautiful, a visual and creative feast for anyone who wants to build a more beautiful life. No matter what she does Tiffany lives her truth that anything can be magical.
Presentation Topic: The Gifts of Change
Time changes everything. We change and everyday we are new. As we change so does our style, our desires, our homes, how we live in them and who lives in them with us.
I want to celebrate change with you as I talk about growing up, growing older, empty nesters, starting again, starting over and doing it your way (maybe for the first time ever!)
Lets explore together ways to relook at your life, how you live in your home and how you can set it up for the life you want to live RIGHT NOW!
It's a super fun hour of power & I invite you to join me spicing things up and igniting the fire within you to make the changes you need to live the life you always wanted!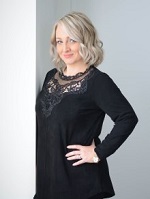 Leigh-Ann Allaire Perrault
Rust-Oleum Brand Spokesperson & Lifestyle Expert

As a DIY & design expert, Leigh-Ann Allaire Perrault has spent years crafting a unique philosophy for design that fuses ingenuity, whimsy, and quality workmanship – all on a "frugalista" budget. She believes that achieving great style and design isn't determined by how much money you spend, but rather how creative you can be with your budget. Amongst the many hats she wears, Leigh-Ann is a regular contributor on Cityline and a spokesperson for Rust-Oleum Canada. With a passion to educate and inspire, Leigh-Ann embraces every opportunity she gets to spark creativity and instill confidence in others who strive to "DO IT YOURSELF".

Presentation Topic: Designing a FUNctional Home Join Cityline's Leigh-Ann Allaire Perrault as she discusses how to create a well-designed and well-balanced home that will positively affect your well-being. From creative DIY storage solutions that strike a balance between fashion and function to simple, budget-friendly upcycling projects that add a splash of humour to everyday items around the house, Leigh-Ann will share tips for updating your space to not only improve the functionality, but also your mood and productivity.
Instagram: leighannallaire

Presented By:

Amanda Forrest
Update your home for the fall season with designer Amanda Forrest!
Amanda is a popular TV personality and lifestyle expert who got her start as a house flipper, Amanda has become an influential Canadian voice in home renovation and decor over the last 20 years. Modern with an eclectic twist, a dramatic take on tradition, glamour meets whimsy—her signature style is as boundary-pushing as it is timeless. Her Toronto-based design firm and creative agency is redefining modern luxury, creating curated moments of comfort and connections for families.

Presentation Topic: Home Design Trends-The hottest home trends and how to incorporate them in to your space.
In a colourful, informative round up of this falls hottest home accessories, patterns, colours and materials, Amanda will guide the audience through practical ways they can incorporate home design trends in to their space. The presentation will be interesting, punchy and fun with a multitude of quick tips for implementing these features and styles in to everyday homes.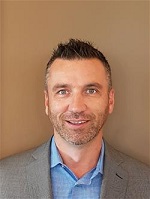 Neil Harding
Sleep Country
Neil Harding has worked for Sleep Country Canada for the past 18 years. Neil is in charge of home shows, warehouse sales, and product knowledge training nationally. As a highly trained and experienced sleep expert, Neil has helped thousands of Canadians get a better night's sleep!

Presentation Topic: Let's Talk About Sleep Designed to help people realize how to get a great night's sleep. Find out what you can do to improve the quality and quantity of your sleep.

Presented By: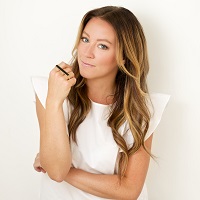 Amanda Hamilton
Owner, Amanda Hamilton Interior Design
With her Bachelor's Degree in Applied Interior, Amanda received her status as a Licensed Interior Designer through the NCIDQ and also became a LEED Accredited Professional. Dedicated to championing the career development of young women, Amanda is a mentor to students with the Harry G. Schaefer Mentorship Program and is the current chair for the World of Choices committee for Junior Achievement of Southern Alberta. Recently named one of the Top 20 Compelling Calgarians for 2018 by the Calgary Herald, Amanda was also awarded the Silver Stevie Award for Female Entrepreneur of the Year in Canada and is a recipient of Avenue Magazine's 2017 Top 40 Under 40 Award.

Presentation Topic: From Concept to Completion: Creating Character + Life in Your Home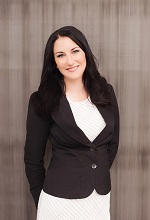 Alison Lang, Tataryn Group
Alison Lang has been personally investing in and passionate about Real Estate for the past 15 years. With a background in psychology and client care, she understands the dynamics that go into a major purchase. She strive's to provide her clients with the highest level of service to give them the smoothest possible experience. With a strong passion for the industry, she works hard to keep up on industry changes, new technology and trends. Be sure to check out her presentation below!

Presentation Topic: The Top 10 Renovation Returns in Calgary Today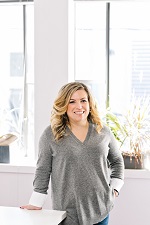 Kendall Ansell, Kendall Ansell Interiors, Principal
Interior designer Kendall Ansell has always believed that happiness starts at home. The principal of Kendall Ansell Interiors in Vancouver, Kendall spent most childhood weekends helping her contractor father, shaping her passion for changing how people live, one nail and paint swatch at a time.

Kendall's hobby soon translated into career ambition, and inspired her to study architectural drafting at Kwantlen Polytechnic University before completing the interior design management program at the British Columbia Institute of Technology. Keen to start her own business, Kendall soon launched Cherry Interior Design,with a focus on helping clients reflect their personal style. In 2012, after stints working in Baltimore and Montreal, Kendall returned home to Vancouver and set up shop in her hometown. Today, at Kendall Ansell Interiors, Kendall and her team are dedicated to design for living, creating beautiful spaces for clients that are as unique as they are.

An award-winning design expert, Kendall and her work has been featured in Western Living, BC Living, Vancouver Sun, Global Morning News, and CTV Morning Live. She released a capsule collection of pillows and fabrics named for her one-year-old son, Fraser, in 2017, and has also collaborated with companies including Marketplace Events, HONOMOBO, and Floform Interiors, among others. Most recently, Kendall was tapped by Urban Barn to serve as their Vancouver Design Network partner for an ongoing partnership with the nationally recognized home furnishings brand.

Presentation Topic: Identifying Your Interior Design Style: Defining your Personal Aesthetic
There's no better feeling than when your home reflects who you are and how you live. Interior Designer Kendall Ansell will share her expert advice and show you how to identify your personal aesthetic. Once you know what your style is, it's easy to create a space that is uniquely your own and makes you feel right at home.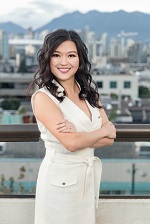 Kathy Yuen Founder/Owner of Phase One Design
Kathy is the founder and owner of Phase One Design. Her award-winning custom home design firm specializes in working with homeowners and custom homebuilders throughout Alberta and BC. Her passion lies in helping clients successfully throughout all the phases of planning their new home project – on-time, on-budget, and stress-free. Her team has successfully designed more than 500 homes over the last 12 years.
Her design firm has carefully hand-selected the top talent in Western Canada to ensure a high level of excellence in both client service and design creativity. As a result, her team has won multiple CRHBA awards for their home designs every year since 2012.
Kathy is a regularly featured speaker at events across Western Canada, has been nominated twice as RBC's Woman Entrepreneur of the Year and is a dog-mom to her French-bulldog Brutus in her hometown of Calgary, Alberta.

Presentation Topic: How to Successfully Plan & Build a New Home In Calgary