Welcome to the Calgary Fall Home Show!

As the weather cools down, fall is the perfect time to tackle those at-home projects. We've handpicked the industry's best for the upcoming Calgary Fall Home Show, from top celebrity guests and homegrown Calgary talent alike.

This year, we're thrilled to welcome designer and TV host, Tommy Smythe to the Urban Barn Main Stage where he will divulge the secrets of a serial stylist and help Calgarians create magazine-worthy rooms in their homes. Plus, don't miss HGTV Canada star Tiffany Pratt who will bring a burst of colour and energy to the Main Stage, along with designer, tastemaker, and regular The Marilyn Denis Show contributor Amanda Forrest who will share the top fall design trends and how to incorporate them into your home.

From there, shop and consult more than 300 trusted brands and local companies, all under one roof. Don't miss the Bathroom Wars feature presented by Serenity Bath Boutique to create a stunning spa-like sanctuary right in your own home. And when you've finally hit all the features and booths, swing by the lounge presented by Burwood Distillery and treat yourself to a drink.

From renovation overhaul to brand-new build, DIY do-over to one-day decor dreams, the Calgary Fall Home Show is where big ideas, trusted advice, and fresh inspiration unite. The best part? Satisfaction guaranteed - we're so sure you'll enjoy the show, we'll refund your admission if you don't!

We can't wait to see you there.

Teri Salazar, Show Manager
Top Features
The Urban Barn Main Stage presented by The Calgary Herald
Expert advice for every home! Straight from the industry's top home + design talent on the Urban Barn Main Stage, get a crash course in creating the ultimate pad from must-see presenters including designer and TV host Tommy Smythe, designer, maker and HGTV Canada star Tiffany Pratt and designer, tastemaker and The Marilyn Denis Show regular, Amanda Forrest. Calgary's very own top talent including Amanda Hamilton will also be there to light up the stage. By the end of it all, you're certain to have everything you need to live and entertain in equal style – design know-how included.

The Burwood Distillery Lounge presented by Western Living designed by Gioia Interiors
Cozy up and grab a drink in the luxe comfort of the Burwood Distillery Lounge. Whether your drink of choice is a classic old-fashioned or a glass of wine, you'll feel right at home in the Gioia Interiors designed lounge, with warm, rustic decor and a handcrafted cocktail from Burwood Distillery, along with wines, beers and bites. Sit back with drink in hand and relax — you may even be inspired to stay for another round or two!

Light It Up designed by Gioia Interiors
Glow on! Illuminate your inspiration with the latest in lighting trends from Gioia Interiors. From modern geometric light fixtures to antique-inspired wall sconces, there's a little enlightenment for every space..

Bathroom Wars presented by Serenity Bath Boutique
Scrub-a-dub-dub, it's a battle of the most beautiful bathrooms! No need to knock, step right into stunning, spa-like sanctuaries designed by Serenity Bath Boutique featuring the latest trends, from fixtures & faucets to storage & sinks, right down to the soap dish. These brilliant bathrooms will have you dreaming of your next bubble bath in no time!

Maximalism designed by Amanda Hamilton Interior Design
More is more. Say goodbye to your bare white walls, 2018 is the year of Maximalism. It's time to big it up with bold patterns, vivid hues, texture and patterns. Get inspired to embrace the design trend in your own space with an uplifting discovery of Maximalist design from around the globe including trends from Paris, Copenhagen, Marrakesh and Tokyo.

DIY Inspirations: Living Space presented by Rust-Oleum® Canada® designed by Hella Design Studio
Refreshing and renovating a space doesn't have to mean dropping big bucks! Check out how Calgary's own Hella Design Studio revamped a dining nook + living space entirely with creative, approachable DIY projects and Rust-Oleum paints. Get inspired to get creative and take on your own at-home DIY décor and renos without fear.
TELUS Future Home
As the TELUS PureFibre network rapidly rolls out across Western Canada, TELUS created a condo-sized concept home to show Canadians what will be possible when homes are connected at light speed. The TELUS Future Home – now on display at the Calgary Fall Home Show – showcases some of the most cutting-edge home technology on the market today and provides a sneak peek at the smart-home innovations of tomorrow.

Workshop Series presented by Outside the Shape
Get creative and curate your home at the Workshop Series and boutique space from one of Calgary's favourites, Outside the Shape. Step inside Outside the Shape's beautifully curated boutique space and shop locally crafted home goods, beauty products and more. You can also try your hand at DIY projects for the home with a variety of drop-in workshops led by local experts.

Living Design by Cory Christopher
Breathe new life into your space with inspiration from floral designer Cory Christopher. Part workshop, part boutique, and part creative studio, pop by for a consultation or take a terrarium planting workshop to flex your green thumb just in time for fall. A regular on Citytv's Breakfast Television, Cory and his team will walk you through the ins-and-outs of creating your own plant masterpiece using unique succulents and plants, all while helping you unearth your inner creative artist.
Prairie Girl Floral Truck
Fill up on fall flowers from the Prairie Girl Floral Truck! Shop from a selection of fresh blooms, all grown in Alberta and B.C., including beautiful hand-tied bouquets or custom-created arrangements.
Pinnovate - DIY Workshop Series
Get creative with Pinnovate, Canada's first DIY Studio! Get hands-on with help from the Pinnovate pros and try your hand at fun, trendy DIY workshops for all ages, from boho wall hangings to kids painting! Sign up online here and choose from a variety of workshops taking place at the BMO Centre from September 20-23, including:

Thankful Boards
Show your gratitude with a handcrafted Thankful Board, a pretty place to pin personal inspirations and motivations.

Date + time:
Thursday, September 20 at 6:30 p.m.
Saturday, September 22 at 3 p.m.

Price:
Create two boards for $30

Book here

Large String Art Workshop
Art made with string? Who knew! Learn how to string a piece of art together that will be a handcrafted statement piece in your home.

Date + Time:
Friday, September 21 at 6:30 p.m.
Sunday, September 23 at 3:00pm

Price:
$55

Book here

Children's Instructed Paint
For one hour, children aged 6+ can learn to paint! Kids can get creative with a 12x12 canvas to create a mountain landscape or beach landscape.

Date + Time:
Saturday, September 22 at 11:00 a.m.
Sunday, September 23 at 3:00 p.m.

Price:
$40 per participant

Book here

Calgary Skyline Instructed Paint
Show your YYC love and create a custom designed Calgary skyline wood painting. This workshop is one of a kind! All instructions and materials are included.

Date + Time:
Friday, September 21 at 2:00pm
Saturday, September 22 at 6:00pm

Price:
$50

Book here

Between workshop hours, show visitors are welcome to stop by anytime to the Pinnovate booth for drop-in crafting including DIY boho walling hangings and menu boards priced at $40 each. Bonus! Your workshop ticket will get you into the Fall Home Show for FREE!

Planted presented by Golden Acre Home & Garden
Fall doesn't have to mean stepping away from the outdoors! Bring a little piece of nature into your home with an indoor plant from Golden Acre. Stop by this feature to peruse Golden Acre's collection of fall greenery and learn more about the benefits of indoor plants, as well as what they need to stay healthy.

Pet Pawty designed by Marlo Creative
Put your paws up! Step inside a designer doghouse and curl up on the couch, Marlo Creative's Pet Pawty feature showcases fun, stylish and pet-friendly furniture and décor for our furry friends who deserve the finest in life! Learn about the hottest trends in pet furniture and how you can incorporate them into your home décor.

Reclaim to Fame
What is old always comes back into style! Don't miss Reclaim to Fame's display of an artfully curated collection of affordable and authentic mid-century, vintage and retro furniture that captures the best style from the 50s , 60s and 70s. Save the earth, buy vintage!
Food Truck Eatery
Don't forget to bring your appetite. Roll over to the south entrance of the BMO Centre and find your favourite YYC bites on wheels. The Food Truck Eatery brings you Calgary's best grub to grab and go. Chow down on the best driving diners like Fiasco Gelato, Budare, Killa Dilla, Bento Burrito and Take It and Go. Your only challenge will be which one to try first!
Help Desk
Get the most out of your visit with a trip to the Help Desk at the Hall B entrance where you'll get insider tips from staff, there to help you navigate the show and point you in the right direction to tackle all your home improvement tasks. Whether you're stuck with wall-to-wall carpeting or dreaming of blowing out that wall for an airy open-concept space, you'll get all the assistance you need — after all, asking for help is the first step to success!
Meet The Experts
Tommy Smythe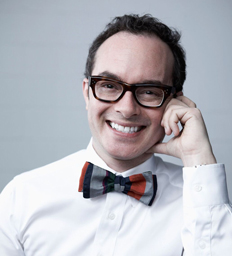 Designer and TV Host
Instagram: @tommysmythe

Tommy Smythe's contagious enthusiasm and fun-loving approach to decor and renovation have made him a favourite in the world of international design. With a career spanning more than 18 years, Smythe has left no stone unturned as he has worked to spread his message of practical and beautiful design across Canada and USA.

His work on HGTV Canada series including Sarah off the Grid, Sarah's House, design inc, and Sarah 101 as well as his frequent guest spots as design expert on The Marilyn Denis Show have brought his singular style and wit to an ever-expanding audience across North America. Known for his love of mixing fine art, vintage, antique and modern furnishings, Smythe always pulls together his concepts with a cutting-edge colour sense and never lets design feel too serious.

His own show, Canada's Next Designer premiered in October 2016 on Bell Media's new lifestyle network GUSTO to rave reviews. He also hosted Great Canadian Homes, a one-hour documentary on HGTV Canada in June 2017. Tommy is currently filming Where To I Do?, helping couples create their dream wedding by hunting down and dressing up their perfect wedding venue.

In addition to his numerous television appearances, off-camera, Smythe maintains an international portfolio of private residential design projects, is a regular presenter at design shows across North America and is a regular contributor to Canadian House and Home Magazine.

Authenticity, integrity, quality and craft are the focus of his work for private clients as well as the content he delivers through his speaking engagements in Canada and the US.

See Tommy Smythe on the Urban Barn Main Stage:
Secrets of a Serial Stylist
Friday, September 21 at 6:30 p.m.
Saturday, September 22 at 12 p.m.

Tiffany Pratt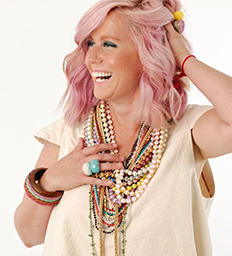 Star, Home to Win, HGTV Canada
Instagram: @thetiffanypratt
Twitter: @thetiffanypratt

Her trademark hair and big energy make Tiffany Pratt unforgettable. But her hands-on approach to design, and the care she has for her clients, make her irreplaceable. Tiffany fell in love with beautiful things at a young age when she would memorize every page of Vogue magazine. Today, that same appreciation for beauty has carried through into her day-to-day work. She sees exquisite in the unexpected, mixes old with new, merges elegant with livable, and she lives and breathes her truth that "this can be beautiful." Tiffany hosts shows on HGTV Canada and is a regular guest expert on Cityline. She also released her first book,This Can Be Beautiful in 2016 and can be seen on the current season of HGTV Canada's Home to Win.

See Tiffany on the Urban Barn Main Stage:
The Gifts of Change
Thursday, September 20 at 6 p.m.
Friday, September 21 at 5:30 p.m.
Amanda Forrest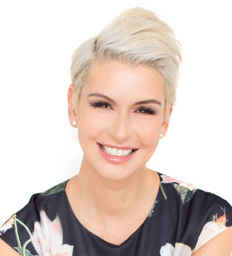 Designer, The Marilyn Denis Show contributor
Instagram: @amandaforreststyle
Twitter: @MsAmandaForrest

Update your home for the fall season with designer & lifestyle expert Amanda Forrest!
Amanda is a popular TV personality and lifestyle expert who got her start as a house flipper. She has become an influential Canadian voice in home renovation and decor over the last 20 years. Modern with an eclectic twist, a dramatic take on tradition, glamour meets whimsy—her signature style is as boundary-pushing as it is timeless. Her Toronto-based design firm and creative agency is redefining modern luxury, creating curated moments of comfort and connections for families.
See Amanda on the Urban Barn Main Stage:
Home Design Trends
Saturday, September 22 at 11 a.m.
Saturday, September 22 at 3 p.m.
Sunday, September 23 at 1 p.m.
Amanda Hamilton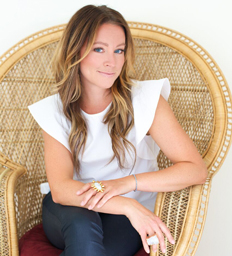 Designer
Instagram: @ahidstudio
Twitter: @amandamhamilton
With her Bachelor's Degree in Applied Interior Design, Calgary-based designer Amanda Hamilton received her status as a Licensed Interior Designer through the NCIDQ and also became a LEED Accredited Professional. Dedicated to championing the career development of young women, Amanda is a mentor to students with the Harry G. Schaefer Mentorship Program and is the current chair for the World of Choices committee for Junior Achievement of Southern Alberta. Recently named one of the Top 20 Compelling Calgarians for 2018 by the Calgary Herald, Amanda was also awarded the Silver Stevie Award for Female Entrepreneur of the Year in Canada and is a recipient of Avenue Magazine's 2017 Top 40 Under 40 Award.
See Amanda on the Urban Barn Main Stage:

Maximalism Design
Saturday, September 22 at 1 p.m.
Sunday, September 23 at 12 p.m.
Kendall Ansell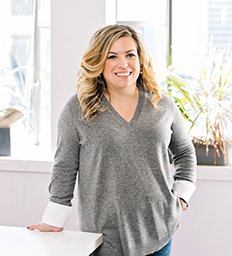 Principal, Kendall Ansell Interiors
Instagram:
@ka_interiors
Facebook:
https://www.facebook.com/KendallAnsellInteriors/
Interior designer Kendall Ansell has always believed that happiness starts at home. The principal of Kendall Ansell Interiors in Vancouver, Kendall spent most childhood weekends helping her contractor father, shaping her passion for changing how people live, one nail and paint swatch at a time.
Kendall's hobby soon translated into career ambition, and inspired her to study architectural drafting at Kwantlen Polytechnic University before completing the interior design management program at the British Columbia Institute of Technology. Keen to start her own business, Kendall soon launched Cherry Interior Design,with a focus on helping clients reflect their personal style. In 2012, after stints working in Baltimore and Montreal, Kendall returned home to Vancouver and set up shop in her hometown. Today, at Kendall Ansell Interiors, Kendall and her team are dedicated to design for living, creating beautiful spaces for clients that are as unique as they are.
An award-winning design expert, Kendall and her work has been featured in Western Living, BC Living, Vancouver Sun, Global Morning News, and CTV Morning Live. She released a capsule collection of pillows and fabrics named for her one-year-old son, Fraser, in 2017, and has also collaborated with companies including Marketplace Events, HONOMOBO, and Floform Interiors, among others. Most recently, Kendall was tapped by Urban Barn to serve as their Vancouver Design Network partner for an ongoing partnership with the nationally recognized home furnishings brand.
See Kendall on the Urban Barn Main Stage:

Identifying Your Interior Design Style: Defining your Personal Aesthetic
Saturday, September 22 at 2 p.m.
Leigh-Ann Allaire Perrault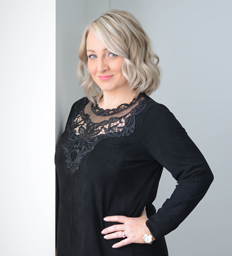 Cityline
DIY expert
As a DIY & design expert, Leigh-Ann Allaire Perrault has spent years crafting a unique philosophy for design that fuses ingenuity, whimsy, and quality workmanship – all on a "frugalista" budget. She believes that achieving great style and design isn't determined by how much money you spend, but rather how creative you can be with your budget. Amongst the many hats she wears, Leigh-Ann is a regular contributor on Cityline and a spokesperson for Rust-Oleum Canada. With a passion to educate and inspire, Leigh-Ann embraces every opportunity she gets to spark creativity and instill confidence in others who strive to "DO IT YOURSELF."
See Leigh-Ann on the Urban Barn Main Stage:

Identifying Your Interior Design Style: Defining your Personal Aesthetic
Friday, September 21 at 4:30 p.m.
Saturday, September 22 at 5 p.m.
Show Sponsors:
Urban Barn

Sleep Country

Cloverdale Paint

Bath Fitter

Cleland Contracting

Burwood Distillery

Rust-Oleum

RenovationFind

Golden Acre
Show Partners:
Amanda Hamilton

Gioia Interiors

CertaPro Painters

Pinnovate

Outside the Shape

Heart & Swirl

Cory Christopher

Prairie Floral Girl
Media Sponsors:
660 News

98-5 Virgin Radio

Calgary Herald/ Sun/Postmedia

Canadian Home Trends

CJAY 92

Country 105

CREBNow

CTV Calgary

Global Calgary

Jack FM

KiSS 95.9

Q107

Source Media Group

Western Living

X92.9

XL103
Show Charities:
The Vitals
Show Dates & Hours
Thursday, September 20 4 p.m. – 9 p.m.
Friday, September 21 Noon – 9 p.m.
Saturday, September 22 10 a.m. – 9 p.m.
Sunday, September 23 . 10 a.m. – 6 p.m.

Show Venue & Location
BMO Centre, Stampede Park
#20 Roundup Way SE
Calgary, AB T2G 2W1
Admission

Adults (13+): $16
Adults (13+) ONLINE: $13
Seniors (60+): $13
Seniors (60+) ONLINE: $10
Seniors (60+) Friday Only $6.50 (Box Office + Online)
Children 12 and under: FREE

Buy tickets online and save $3 at www.calgaryfallhomeshow.com

VENUE:
BMO Centre, Stampede Park

ADDRESS:
BMO Centre, Stampede Park
#20 Roundup Way SE
Calgary, AB T2G 2W1

SOCIAL MEDIA:
Twitter: @YYCHomeShows #CFHS18
Instagram: @yychomeshows #CFHS18
Web: calgaryfallhomeshow.com
Facebook: facebook.com/homeandgardenevents

Media Contact:
Avery Nicholson, Account Lead
Reformation.
604.681.7565 x107
avery@wearereformation.com
For media inquiries, please contact:
Erica Huculak, Marketing Manager, EricaH@mpeshows.com

For social media inquiries, please contact:
Thea Scrimger, Social Media Manager, TheaS@mpeshows.com