Sponsor Spotlight: S.I.S. Exterior Renovations
We're excited to announce that
S.I.S. Exterior Renovations
is the Official Windows Category Sponsor for the Calgary Fall Home Show. For over two decades this innovative company has built its reputation on customer satisfaction and quality workmanship. S.I.S. Exterior Renovations focuses on full exterior projects including windows, doors, siding, stucco, and stone for Calgary homes, condos, and apartment buildings.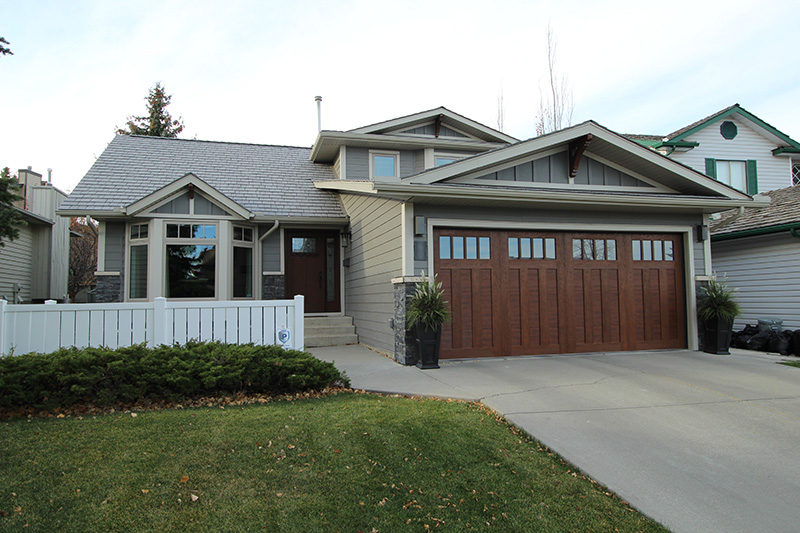 Before you visit them at the Calgary Fall Home Show (September 21-24 at the BMO Centre), check out our brief interview below and get to know the S.I.S. Exterior Renovations team a little better.
Please describe your services.


"We are professional renovators specializing in window, door, siding and roofing renovation and replacement projects for Calgary homes, condos and apartments. Our work also includes stucco work, stone work, replacing soffit, fascia and eaves trough and deck rebuilds. We have been in business in Calgary for 26 years. (We also have a commercial division that focuses on exterior architectural cladding, metal cladding and wood framing or commercial buildings.)"
What are your best home and garden tips for the season?
"Some people may think that all exterior renovations stop once the snow flies. This is not the case. We work year around installing windows, doors and completing full exterior wraps. If the temperature drops below -15C then it becomes challenging for the installers and some of the tools can start to freeze up. But, there are actually very few work days throughout the winter that are too cold to work."
What are your featured items this season?
"Replacement windows are a top seller this season. There has never been a better time to replace your old windows because of the Alberta Government Rebate Program. Our North Star windows come in nine exterior colours. What does this actually mean? This means that you don't have to have plain white windows on your home's exterior. You can colour match the windows to coordinate with the colour of your siding/stucco/stone for a true designer look! Anthrocite Grey is the newest exterior window colour and it's a beauty!
Another product, fiber cement siding, in particular James Hardie siding is continuing to become more and more popular for a variety of reasons. This product combines the ultimate in durability and aesthetics. James Hardie siding is hail resistant (great for Calgarians), wood pecker resistant (also great for Calgarians) and fire resistant. The 23 standard colours have a baked on factory paint finish and does not fade or chalk like vinyl. There are 23 standard colours and James Hardie siding can also be painted to any custom colour of your liking. If you are looking to beautify your exterior, this is the product that we recommend. Combined with new windows and doors and your home instantly becomes a show stopper."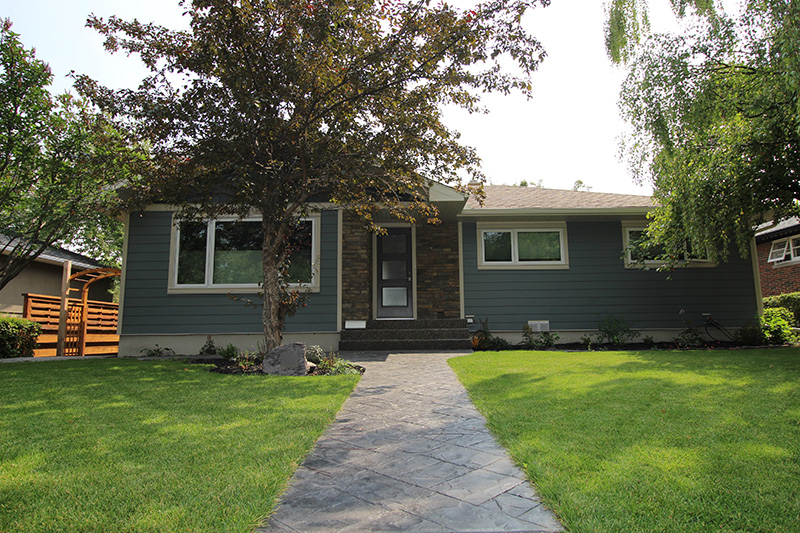 What's your favourite part of the Calgary Fall Home Show?
"We enjoy chatting and meeting new customers at the show. It's basically like an adult version of
Show and Tell
. Who didn't like show and tell when they were a little one!"
Is there anything else you think folks should know about S.I.S. Exterior Renovations?
"S.I.S. is the only Elite Preferred installer of James Hardie Building Products in Calgary. If you want this product on your home, we are the ones to contact!"
The Calgary Fall Home Show takes over the BMO Centre September 21-24, 2017. With hundreds of home improvement experts, like S.I.S. Exterior Renovations, coming together to help with your next project, it's a must-attend event for Calgary homeowners. We can't wait to see you there!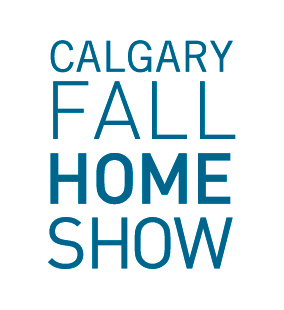 BMO CENTRE
SEPTEMBER 21-24, 2017.
Sep 18, 2017, 17:52 PM