DIY Storage Solutions with Rust-Oleum Canada and Leigh-Ann Allaire Perrault
Giving a room a full top-to-bottom makeover can be a daunting task, especially when trying to do it on a shoestring budget. With help from Rust-Oleum Canada and Leigh-Ann Allaire Perrault, the Calgary Fall Home Show is the perfect place to find renovation inspiration that won't break the bank.
Check out presentations from design and DIY expert Leigh-Ann Allaire Perrault on Friday, September 21 at 4:30pm and Saturday, September 22 at 5pm on the Urban Barn Main Stage to learn more about how she flexes her DIY muscles to spend next to nothing during room transformations - sometimes even ending up with a few dollars more than she started with!
What's her secret? Repurposing and upcycling items you already have into functional statement pieces, for example, turning closet doors into interactive message boards with Rust-Oleum Canada's chalkboard paint - one item doesn't need to be used for only one purpose.

Short on space? Leigh-Ann will share DIY storage solutions for small spaces too, focusing on creating options that maximize floor space by climbing up the wall, making furniture mobile by attaching casters to it or, introducing pop up tables or desks that can easily be tucked away anywhere in your home by mounting a 1" board onto folding wall brackets and finishing with Rust-Oleum Canada paints or Bar & Table Finish.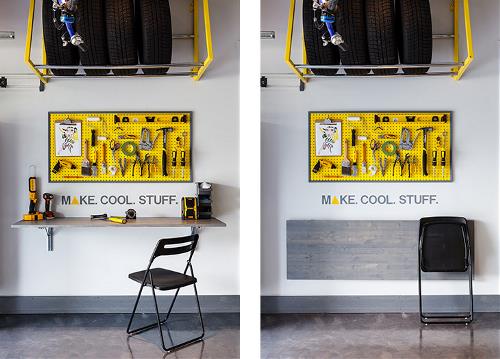 If you're still looking for DIY inspiration, stop by Hella Design Studio's DIY Living Space presented by Rust-Oleum Canada and check out their revamped dining nook and living space, made over entirely with simple yet beautiful DIY projects and Rust-Oleum Canada paints! Get inspired to get creative and take on your own DIY decor and renovations without fear. From renovation overhaul to brand-new build, DIY do-over to one-day decor dreams, the Calgary Fall Home Show is where big ideas, trusted advice, and fresh inspiration unite. Click here to buy your tickets online and save $3. We can't wait to see you at the show!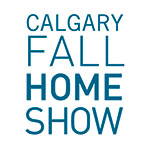 SEPTEMBER 20-23, 2018.
BMO CENTRE
Sep 6, 2018, 13:32 PM