Exhibitor Spotlight: A1 Contractors Est 1987
We're excited to welcome A1 Contractors Est 1987 to the Calgary Fall Home Show, September 20-23 at the BMO Centre. Serving Calgary for over 30 years, A1 Contractors Est 1987 is a renovation company that understands home projects from foundation to weeping tile, landscaping and roofing. Before you visit them in Booth #536, check out our interview with the A1 Contracting Est 1987 team below. Enjoy!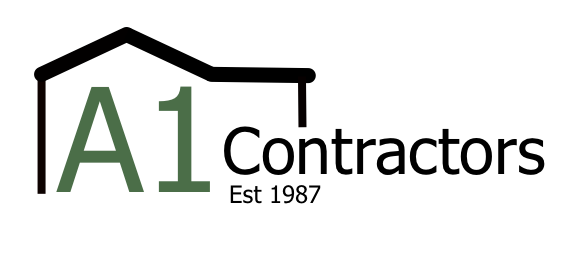 Please describe your products and services.
"At the Calgary Fall Home Show this year we will be featuring the benefits of our Design and Remodelling Projects. We will display a few of A1 Contractors Est 1987 benefits from our projects to spark your interest within your home renovation. Our Designer and Remodeller will be at our booth# 536 to paint a bigger picture of our projects and answer any questions you may have. We also have specials on at the show so come on down so we can share them with you! Looking forward to meeting you at the show!"
What are your best home and garden tips for the season?
"With the holiday season on its way it's a great feeling to have your project ready to enjoy the up coming events. Our Fall home tip is to start your preparation early. If you are planning to renovate, this is the season, you can finish your project before the seasonal hassles and feel relaxed when your holiday events start to kick in. We recommend contacting your designer and contractor as early as possible. This can lift some weight off your shoulders if any complications arise or your dream team to hire is too busy for your comfortable deadline. A1 Contractors Est 1987 hopes to be your dream team. We understand the desire to have a hassle free job and a company to respect your deadlines. Come check us out at our booth#536 and meet our dream team of designers and renovators."
What are your featured items this season?
"This year at the Fall Home Show, A1 is offering a Fall Home Show Special: Come visit us at the show and enter a draw to win a 2 hour free consultation with A1 Contractors Est 1987. Only offered at the show. ​​​​​​​Another contest we are showcasing is Renovation Crimes! Tell Us Your WORST Renovation Experience & Enter to WIN! A1 understands the frustrations of working with construction in your home. We have empathy for the risk and struggles you may encounter and we want to hear ALL about them. We want to hear your story so we can offer you our assistance in the best way possible. We have compassion for you and would also like to share your story (with your permission) to help prevent this for others. Tell us your WORST renovation experience and be entered to win pro bono work from A1 Contractors Est 1987 to be offered to your project. You can learn more when you come and visit us at our booth# 536. We hope to meet you there!"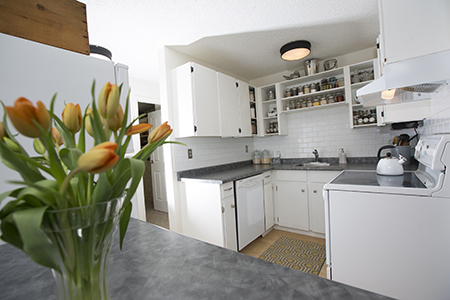 What are your home and garden pet peeves?
"Our pet peeves about the garden show is the struggle to pick which project we would like to present at the show. We have so many designs and ideas we want to share with the you all at the show, but with minimal time we have to be picky which can be a struggle. The way we solve this is having our designer and contractor of each project there to answer any of your questions to paint pictures and describe the process taken on each project. Come down to our booth# 536 to let us paint pictures for you of what your home potential can be with A1."
What is the strangest client request you've ever received?
"The strangest client request we had we cant even tell you! Its something we promised not to share but it was one a beautifully weird design and our clients were excited to have it discrete on their behalf. They did give us permission to share some details of the project but we will keep those to a person to person conversation so come see us at our booth if you're curious!"
What is your favourite part about the Calgary Fall Home Show?
"Our favourite part of the show is meeting all of you! Sparking new ideas and learning about your next project within your home. After meeting you it would be the engaging presenters the Calgary Home Fall Show puts on for all of us attending the show. The one presenter we are looking forward to hear is Leigh-Ann Allaire Perrault. We admire her interior design skills and are inspired to create homes that feel modern and cozy as she does. Come say hi to us at our booth #536 and tell us about your favourite part of the show we would love to hear you Fall Home experiences. As we enjoy meet you we also enjoy telling you about our other home divisions A1 offers. We offer 24/7 Handyman and Mold Repair Services for your home. If you have any questions or feel these are services you may need assistance with come and visit us, we are looking forward to meeting you!"
Is there anything else you think folks should you know about your company?
"We are working on our website and the promotions we have at our show! Keep an eye open for our new projects and post of our current projects! We are looking forward to seeing you at the show!"
The Calgary Fall Home Show is filling the BMO Centre with hundreds of home improvement experts, like A1 Contractors Est 1987, September 20-23. Don't miss your chance to find ideas and inspiration for your space. Buy your tickets online now to save $3. We can't wait to see you there!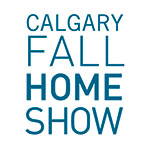 SEPTEMBER 20-23, 2018.
BMO CENTRE
Sep 7, 2018, 19:13 PM