Sponsor Spotlight: Spring's Servicing & Heating
We're thrilled to welcome Spring's Servicing & Heating to the Calgary Fall Home Show, September 20-23 at the BMO Centre. As the show's Official HVAC Sponsor, the team at Spring's Servicing & Heating is ready to help attendees with their heating and cooling needs. Before you visit them at the show, read on to learn more about their company and how they can help you. Here's what they had to say about their business: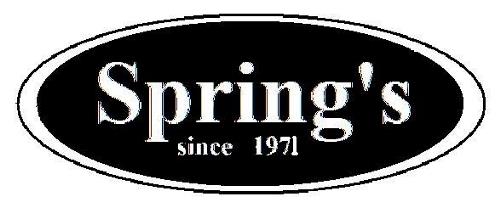 Spring's Servicing & Heating has been proudly meeting the heating, ventilation, air conditioning and air quality needs of Calgary and the surrounding areas since 1971. Spring's Servicing & Heating has been family owned and operated since 1971 and was started by a husband and wife team, Stephen and Dorothy Spring who ran the company until 1998. Stephen and Dorothy sold the company in 1998 to Dominic and Divina Muto another husband and wife team. Stephen and Dorothy worked extremely hard to build a reputable well established company over the years and Dominic and Divina have continued to maintain that same high quality service.
At Spring's Heating we offer a wide range of heating and cooling services. From installing and repairing furnaces, air conditioners, hot water tanks and humidifiers to full duct work layout for basement developments. We also specialize indoor air quality and offer a wide variety of filter options. Spring's Heating also provides our customers with full furnace and duct cleaning services.
What can you expect from us? We meet your needs with a team of ticketed, and experienced technicians. Our people are committed to their trade and to providing the very best in customer service. We offer you the expertise, integrity and professionalism that you deserve. We firmly believe that our specialized staff will provide you with the best knowledge in the industry. Here at Spring's we are dedicated to providing our customers the best service and solutions for all of their Heating and Cooling needs.
Why Choose Springs?
• Family Owned & Operated Since 1971
• Carrier Factory Authorized Dealer
• We only employ Qualified Ticketed Journeyman
• Affordable annual maintenance packages!
• 24/7 Emergency Service
• Highly trained technicians who are factory trained on all of the latest industry technology
• Red seal ticketed journeyman
• Technicians with a professional appearance and a considerate attitude
• Employees dressed in Spring's Heating uniforms
• Stocked and reliable service vans
The Calgary Fall Home Show is filling the BMO Centre with hundreds of home improvement experts, like Spring's Servicing & Heating, September 20-23. Don't miss your chance to connect with these industry professionals and find everything you need to refresh your space. Get tickets online now to save $3. We can't wait to see you at the show!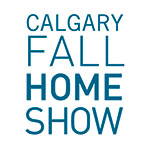 SEPTEMBER 20-23, 2018.
BMO CENTRE
Sep 8, 2018, 13:46 PM