It's Opening Day! The Ultimate Guide to #CFHS18
It's opening day! The Calgary Fall Home Show kicks off today at the BMO Centre through to Sunday, September 23, with real advice, fresh inspiration and trusted local experts for every home project. Don't miss out on direct access to more than 300 of Calgary's top home improvement, renovation and design experts, along with interactive workshops with Pinnovate, Canada's first DIY studio and floral designer Cory Christopher, as well as free consultations with the pros.
With so much to see and do, it's important to have a game plan before you jump in. To make things simple, we're giving you a few easy steps to make the most of your visit to this year's Calgary Fall Home Show. Read on and get ready to be inspired!
Step 1 - Get Here
Before you make your way to BMO Centre at Stampede Park for the Calgary Fall Home Show this weekend, be sure you have your tickets in hand. Save yourself $3 (and some time!) by buying your tickets online.
Now that you have your tickets, find your way to the BMO Centre at Stampede Park (20 Roundup Way SE, Calgary, AB). If you're bringing a car and planning to leave with some goodies, parking at Stampede Park is $15 per car, or you can park at any auxiliary lots surrounding Stampede Park. Take a look at the Calgary Stampede Visitor Parking Map to get an idea of where to park. For more information about parking, take a look at our FAQ page.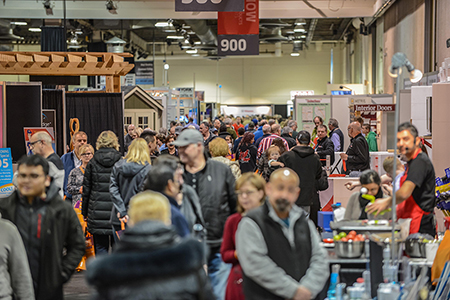 Step 2 - Explore
Once you've made it to the BMO Centre, it's time to experience all that #CFHS18 has to offer. Block off some time to swing by the Urban Barn Main Stage presented by the Calgary Herald to get expert advice straight from the top names in home improvement, including designer and TV Host Tommy Smythe, HGTV Canada Home to Win star Tiffany Pratt, design and lifestyle expert Amanda Forrest, along with DIY guru Leigh-Ann Allaire Perrault. Looking for the full Urban Barn Main Stage schedule? Check it out here and plan your weekend! If presentations aren't your thing, take a walk through the more than 300 exhibitors and features to help you turn your design dreams into a reality.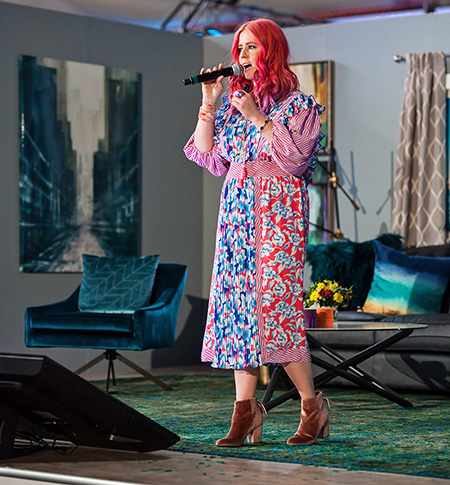 Step 3 - Fuel Up
Once you've taken in all the home design tips you can handle, have a seat in the Burwood Distillery Lounge presented by Western Living and designed by Gioia Interiors, for a drink and some tasty bites. Sit back and relax - inspiration may strike!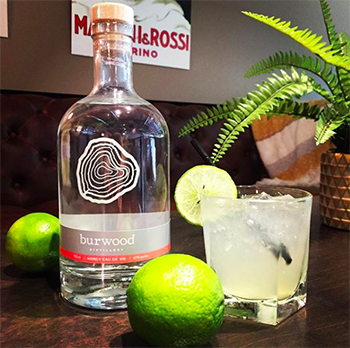 If you're looking for something quicker, come by the food truck eatery, located in Hall A and just outside Hall B and fill up on delicious eats from some of Calgary's tastiest grab-and-go food trucks!
Step 4 - Do-It-Yourself
After you catch your second wind, explore your creative process with one of Pinnovate's DIY Workshops! Learn something new from Pinnovate's DIY experts and leave with decorative pieces for your space. Check out available workshops below and register for your favourite here.
-Thankful Boards
-Large String Art Workshop
-Calgary Skyline Instructed Paint
-Children's Instructed Paint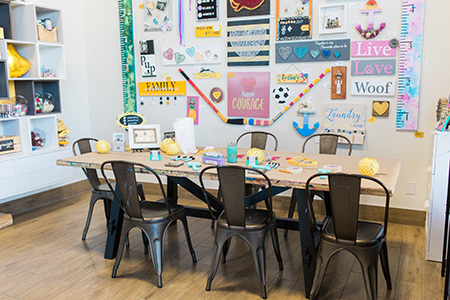 Step 5 - Share!
Like what you're seeing? Ready to brag about your upcoming design project? Share it on social media! Follow along with the show and share your inspiration on Instagram and Twitter with @YYCHomeShows and #CFHS18.
From renovation overhaul to brand-new build, DIY do-over to one-day decor dreams, the Calgary Fall Home Show is where big ideas, trusted advice, and fresh inspiration unite. The Calgary Fall Home Show runs from Thursday, September 20 to Sunday, September 23 at the BMO Centre. We can't wait to see you there!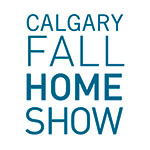 SEPTEMBER 20-23, 2018.
BMO CENTRE
Sep 20, 2018, 13:35 PM