Bryan Baeumler is Coming to Calgary
We're so excited to introduce our headliner and HGTV Canada Celebrity Contractor, Bryan Baeumler! We are also thrilled to announce our partnership with Bryan as he appears at our shows in Calgary and across Canada. Ahead of his presentations at the Calgary Fall Home Show in September, we talked to Canada's favourite handyman and got his take on how best to approach a renovation. As you prepare to tackle all those projects you've been meaning to get to, we asked Bryan three burning questions to get you inspired before the show!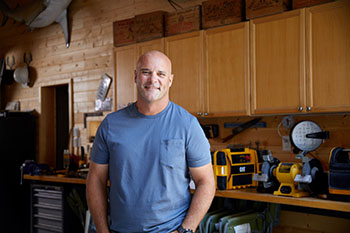 1. What is your favourite thing about participating in the home shows across Canada?
Bryan: "It's great to connect with people at the shows, see new products and suppliers, and share my experiences and stories from behind the scenes. There's always lots of questions!"
2. What is your biggest piece of advice to people renovating their homes?
Bryan: "I always tell people to see the real value in their homes – the things behind the walls that increase efficiency, reduce operating and maintenance costs, improve the health of the home and it's inhabitants! I would also say how to properly plan, budget and execute a renovation to avoid the common pitfalls."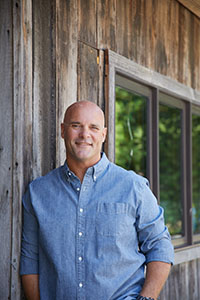 3. What is the biggest home improvement project to tackle in the fall?
Bryan: "You can really tackle any project any time of the year, but getting into the attic to add some insulation or vapour seal is a good one, once the heat of the Summer has broken it's a little more comfortable to work up there and it prepares you for a warm efficient winter."
Want to get more advice and hear from Bryan's adventures in the Bahamas? Come on out to see Bryan, presented by Pete the Plumber, at the Calgary Fall Home Show on the Main Stage on Friday, September 20 at 6pm and again on Saturday, September 21 at 1pm. You can also enter our Ask Bryan Sweepstakes for the chance to have Bryan answer your home improvement question and our Meet Bryan Sweepstakes to win a trip to Vancouver, BC to meet the HGTV Canada star. Good luck!
Aug 29, 2019, 12:34 PM