Small Space Tips from local KonMari consultant Helen Youn
Are you one of many Calgarians moving into a smaller space? Although the thought of living comfortably and finding a way to store everything can be overwhelming at first, living in a small space can actually be a blessing in disguise. Calgary's only KonMari Certified consultant, Helen Youn, is here to give you her top three tips for how to make the most of living in a small space and sparking joy in your humble abode.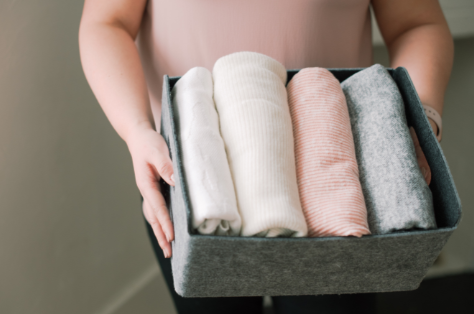 Ask yourself: Can I fold it?
If the answer is yes, then fold it! Many people associate KonMari folding with clothes, but did you know that anything soft can be folded? This includes reusable bags, plastic bags, table linens, bedding, laundry bags and more! By folding these items, you reduce their volume and are able to create more space in your home.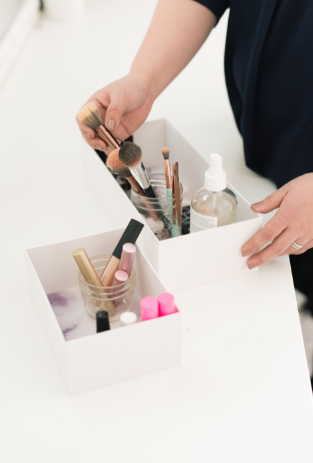 Stand it upright
When you store items vertically, you can see what you have at a glance and it's easier to access. This can be applied to hanging clothing, as well as books, kitchen items, and even your laptop! As a bonus, household items stored vertically also take up a lot less space.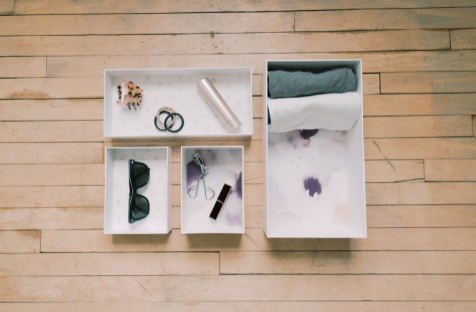 Think like a bento
When it comes to storage, using boxes to create compartments really helps with organization. By storing similar items together, or items which have similar uses in one box, you are able to clearly see what you have. It also becomes easier to keep things organized because everything has a specific home.
For more tips on small space living, make sure you catch Helen at the Calgary Fall Home Show at the BMO Centre at Stampede Park on the HGTV Canada Main Stage on Friday, September 20 at 5 p.m. and again on Saturday, September 21 at 6 p.m. Helen will be sharing her insight on fall cleaning, Marie 'KonMari' Kondo Style. While you're at the show, don't forget to stop by our brand new feature, Small Space - Maximum Style, designed by WW Design Studio, to see some of our best small space tips in action. Buy your tickets online today and save $2.
Sep 4, 2019, 22:43 PM