Home Trends to Try this Fall
Fall is approaching and as we move into the new season, it's time to refresh your space to set the tone for the rest of the year with some of the timeliest trends. With a focus on sustainability, comfort, and organization, our top three trends are meant to make you feel great in your space. At the upcoming Calgary Fall Home Show, we'll also have you covered with expert advice and the best brands in the business. Taking place Sept. 19 to 22 at the BMO Centre, it's not one to miss!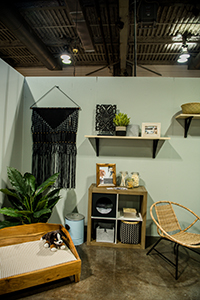 1. Sustainable Living
Feel good with our first trend for fall! Using sustainable or recycled materials in your home is a great place to start and it also reduces your carbon footprint. Materials such as bamboo, hemp, and seagrass are all fantastic options and also offer a gorgeous aesthetic. If you're looking for sustainable solutions to make your home more eco-friendly, we've got plenty of options for you at our Small Space - Maximum Style feature courtesy of The Apothecary at the show so don't forget to stop by!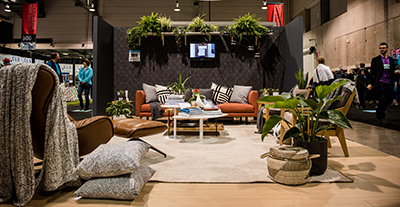 2. Cozy Vibes
Every fall we want to make our spaces cozier - and for good reason - is adding a cozy touch to your place. While the weather outside is frightful, make sure your home is delightful! Thick wool throws offer a beautiful look to your space, but are also functional when your space gets cold. Add some timeless elegance and comfort with velvet cushions as you prepare to spend more time indoors. With all this cozy, you won't even notice the cold weather outside (and your space will look seasonally stylish).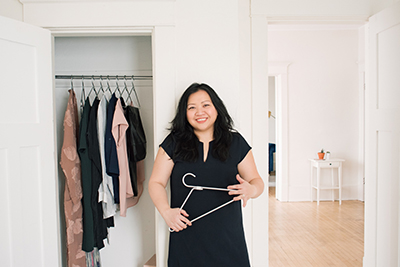 3. Less is More
As more and more Calgarians start moving to smaller spaces, the need to downsize and declutter becomes more prevalent. Even if you have a larger space, you can still embrace minimalism. The KonMari Method is a great way to edit your space into only having the items you truly love. Intrigued? Visit us at the show where we'll have KonMari expert Helen Youn sharing advice about how to tidy up this season on Friday, September 20 at 5:00 p.m. on Saturday, September 21 at 6:00p.m.
For even more inspiration and advice on how to reinvent your space for fall, visit the Calgary Fall Home Show at the BMO Centre at Stampede Park from Sept. 19 to 22, 2019. Buy your tickets online today and save $2!
Aug 8, 2019, 12:38 PM